Providenciales is home to many waterfront bars where beach bums can refresh themselves without having to slip on shoes or those who just choose to show up barefooted.
There is something divine about sipping a tropical cocktail and snacking on some conch fritters with your toes exposed; so we have put together a list of 8 of our favorites barefoot bars:
Flamingo Cafe (Ricky's)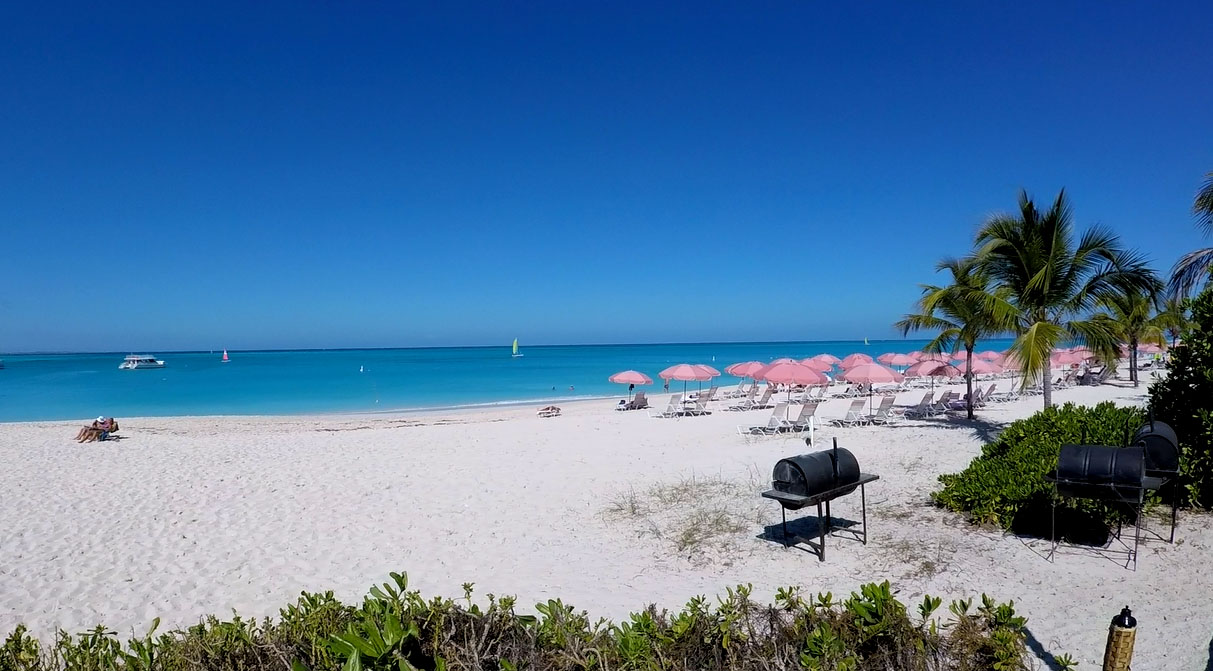 Flanked by Ocean Club East and Club Med Turquoise resorts with a million dollar view of Grace Bay beach is Flamingo Cafe otherwise known as Ricky's. While it is a very busy spot on Sundays, any other day if the week is perfectly fine for anyone to relax and enjoy the carefree environment.
From the deck of the restaurant and bar, adults can watch their kids play on the beach or other adults play volleyball near the water's edge.
It is a great recreation spot for the entire family to relax and unwind, complete with drinks and local favorite foods.
Kalooki's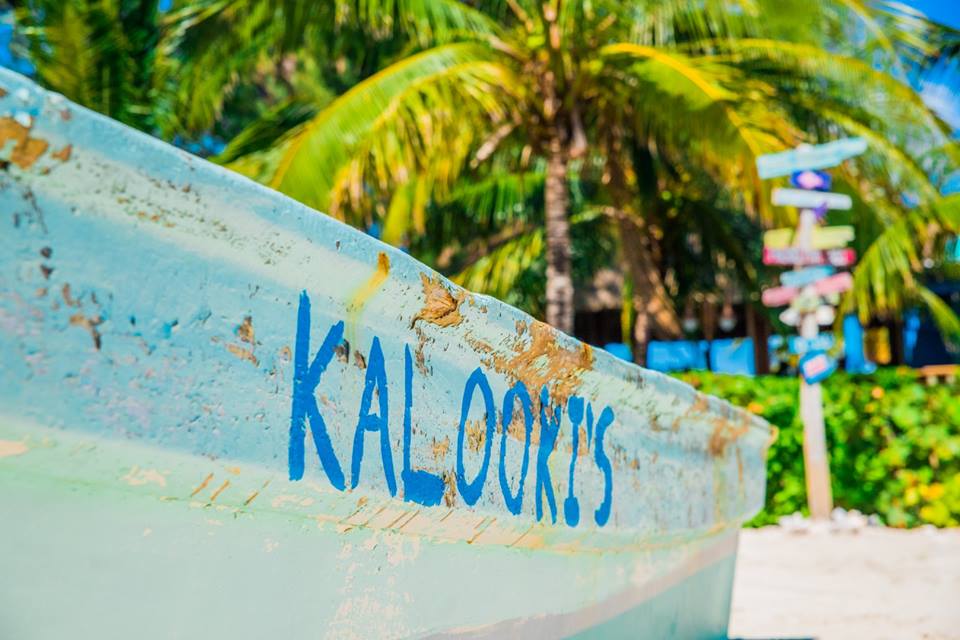 If you are staying in the Grace Bay area, you will need to take a taxi to Blue Hills where you'll find Kalooki's nestled between pine trees and coconut palms overlooking the sea.
You can sit on the deck or the beach to enjoy their cocktails and Caribbean infused dishes.
Conch Shack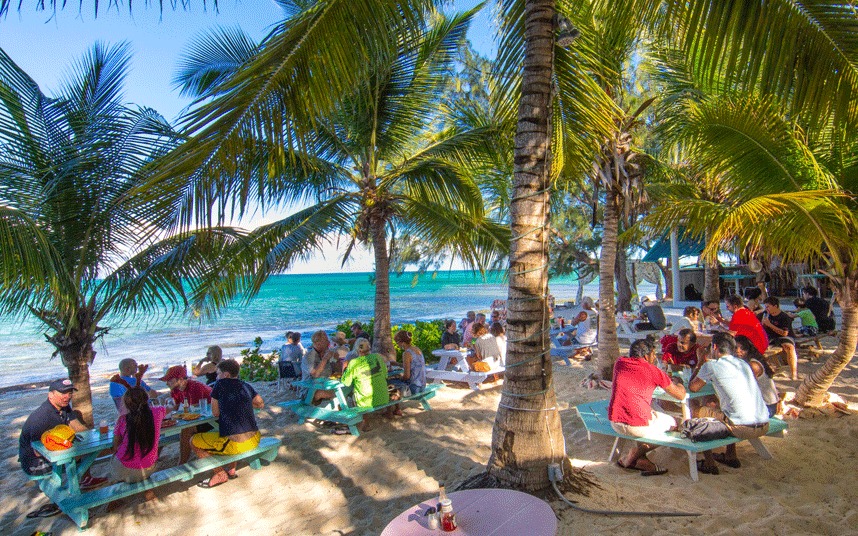 Conch Shack sits adjacent to Kalooki's and similarly requires a taxi to get there if you are staying in the Grace Bay area. Located on the beach, you can wiggle your toes in the sand while chowing down on any of their conch dishes and drinking rum punch.
Bugaloo's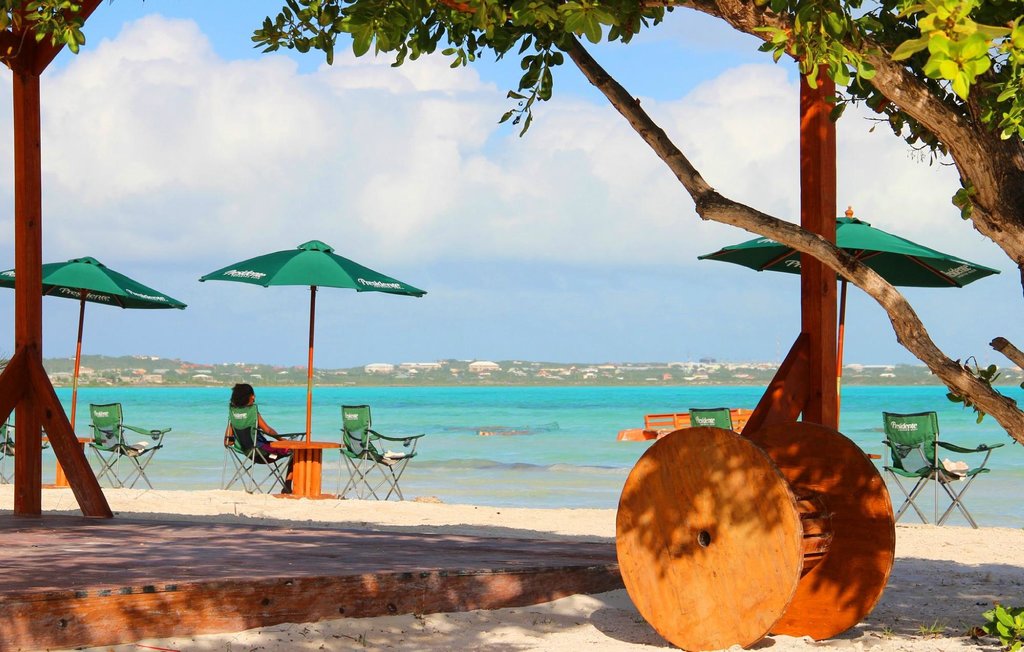 Bugaloo's is an escape from the popular tourist zone. It is nestled in the Five Cays area amid a working-class neighborhood, but with a view to die for. The water here is so shallow, you can actually dine with your feet in the water.
Somewhere Cafe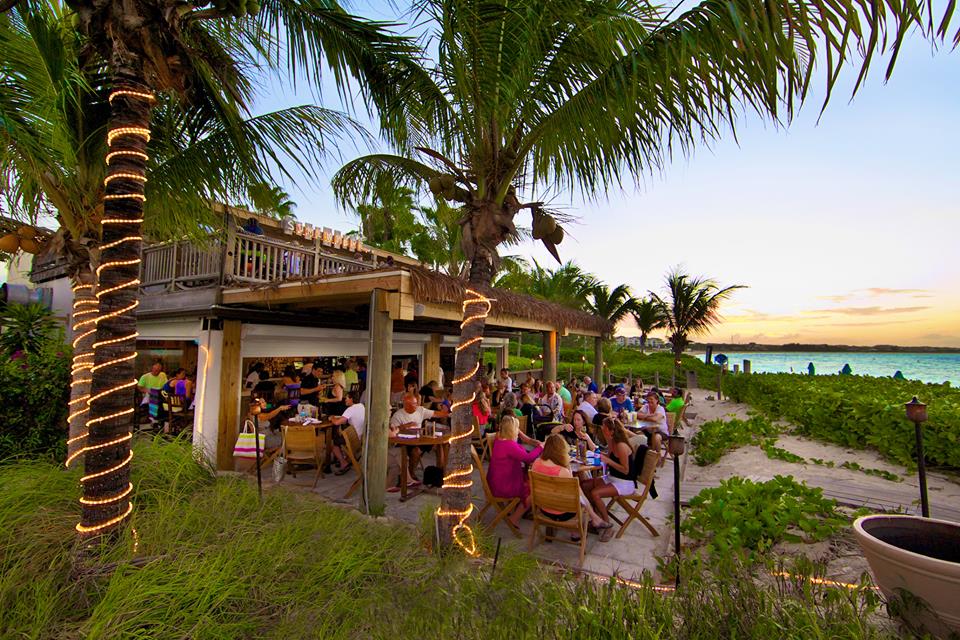 Perched at the water's edge, Somewhere Café and Lounge overlooking Grace Bay. The two-story, open air lounge offers a Tex-Mex cuisine and a perfect perch from which to watch the sun set. On some evenings, you can sip their cocktails while listening to live music. They serve breakfast, lunch, and dinner, with a sunset happy hour special every night.
Infiniti Bar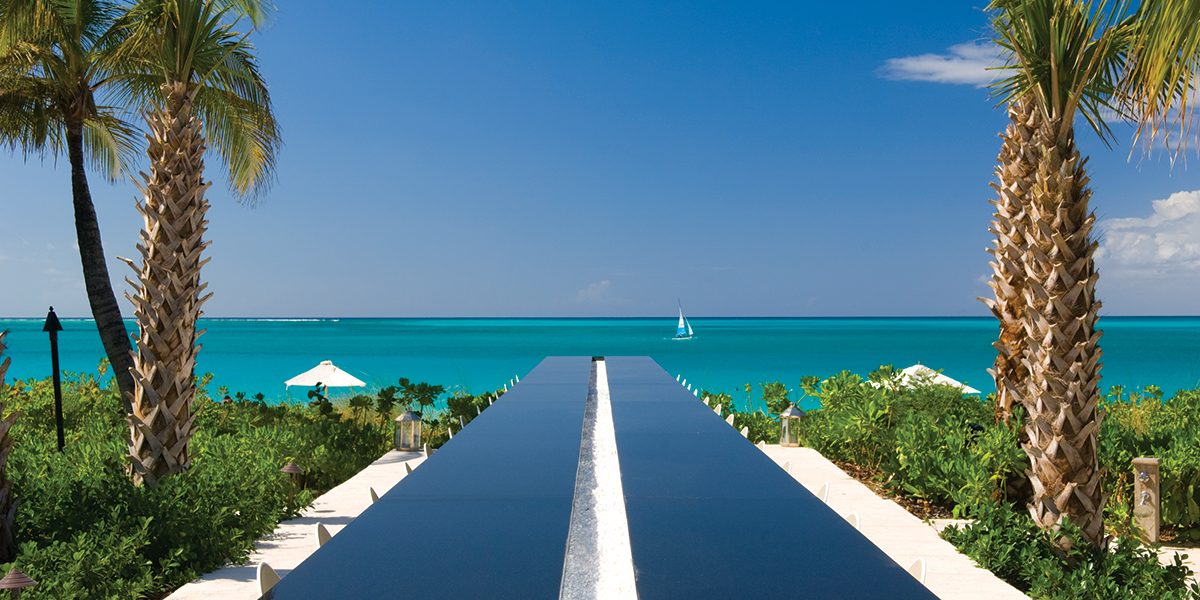 The Infiniti Bar is advertised as the longest bar in the Caribbean measuring in at 90 feet. Located on the shores of Grace Bay beach, it provides a unique ambiance. They serve up sexy cocktails  and a creative menu offering tapas among other dishes.
Cabana Bar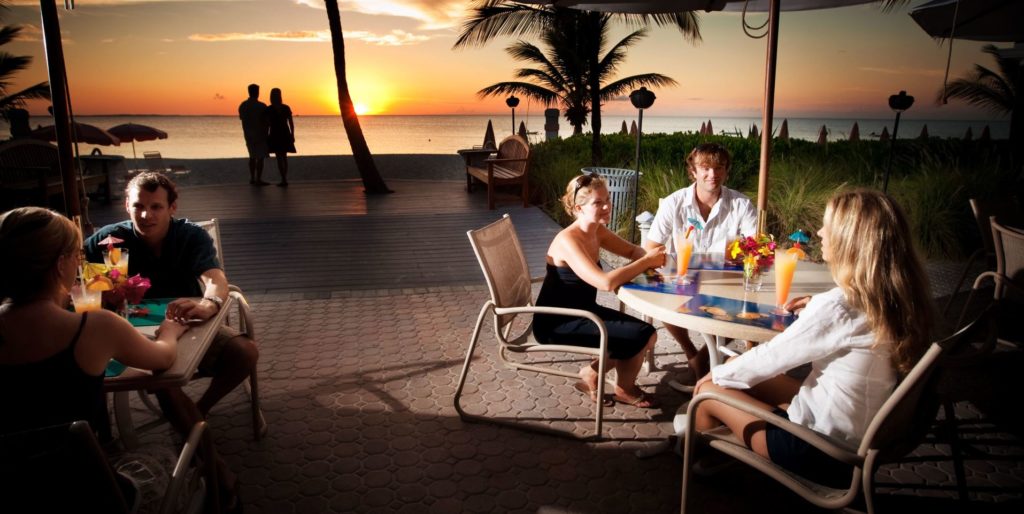 Cabana Bar at The Venetian is remarkably poised on the Grace Bay overlooking the turquoise blue waters and white sandy beach. With a choice of patio or beach dining, you can soak up the sun while indulging in their delightful menu to fulfill your Caribbean cravings.
Sailing Paradise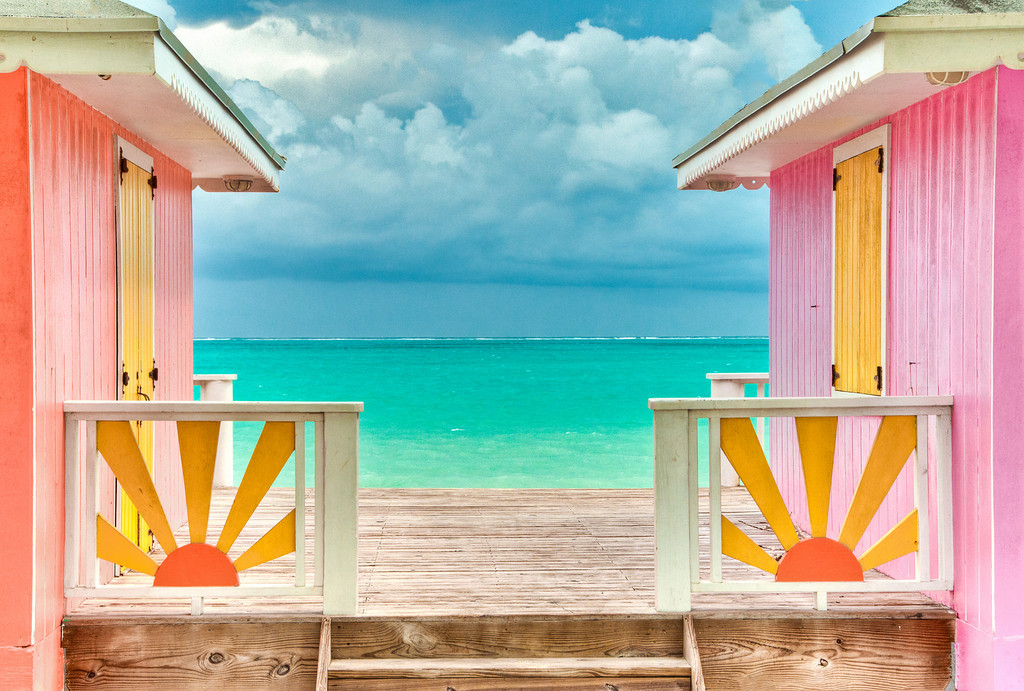 Deep into the Blue Hills settlement lies a small collection of colorful wooden buildings. Sitting on the water, it is reminiscent of the vividly painted architecture lining the Curacao waterfront in Willemstad. The similarities end there as Sailing Paradise offers the chance to eat and drink barefooted while gazing out at the tranquilizing water.